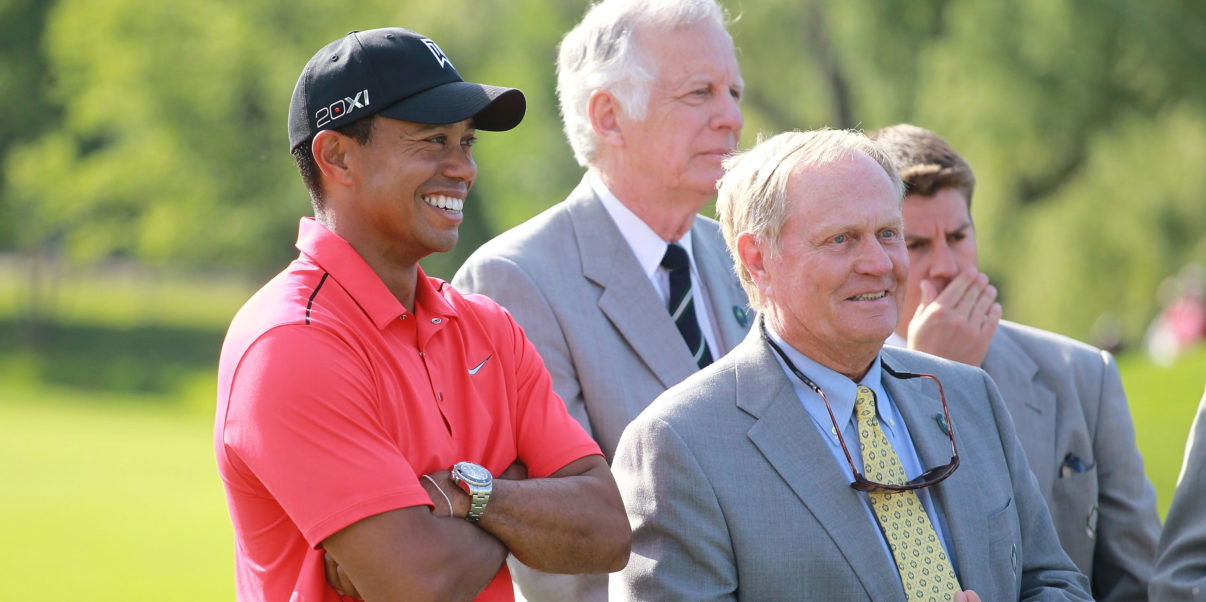 Jack Nicklaus heaps praise on 'better than ever' Tiger Woods
Jack Nicklaus has heaped praise on Tiger Woods over the past week, claiming his swing is 'better now than it ever was', Golfweek report.
This time last year, Woods' golfing future remained up in the air, with the 42-year-old going through a fourth spinal surgery last April.
Since then, the 14-time major champion has made a successful return, going close at the US PGA Championship and the British Open over the summer.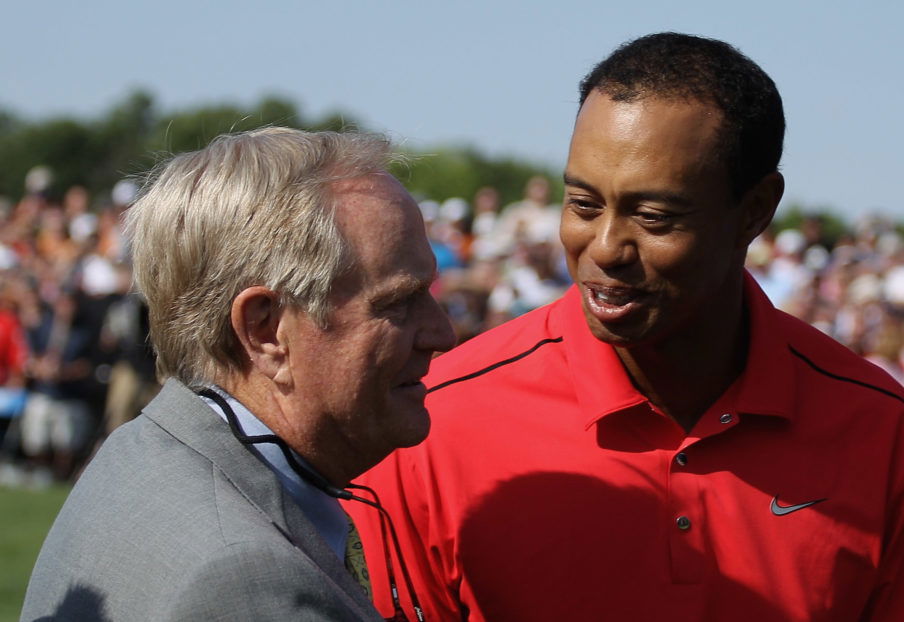 Woods also featured at the Ryder Cup in Paris, however, the American failed to win a point for Team USA, as Jim Furyk's side fell to defeat.
The legend of the sport did manage to win his first tournament in five years before the Ryder Cup, triumphing at the Tour Championship ahead of Dustin Johnson.
And speaking during the week, fellow legend Nicklaus, who won 18 major championships during his career, was full of praise for Woods' incredible comeback win.
He won that tournament very nicely and played well.  think it's a big monkey off of his back, I think it's good for the game. I was very happy for him.
The 78-year-old then went on to reveal that Woods' swing is better than ever, admitting he never thought his fellow American would reach the levels he is performing at again.
I think his swing is much better now than it ever was. The reason for that is Tiger was very much up and down with his head and I think that put a lot of pressure on his back.
The fusion that he had, obviously was something he didn't want but it was something he needed. … I didn't think he would ever play golf as well as he's playing.
I never dreamed that he would play quite as well as he has and that the operation actually levelled out his head and levelled out his swing.
---