The most stunning golf victories of all time
Nothing in sport quite lives up to an exciting final round ar one of golf's four majors. Whether it be a single-player blowing away the field or some of the world's best players battling in a close-fought contest in order to win a title, Sundays at golf majors are often must-watch. We've taken a trip down memory lane to have a look at some of the most stunning golf victories of all time.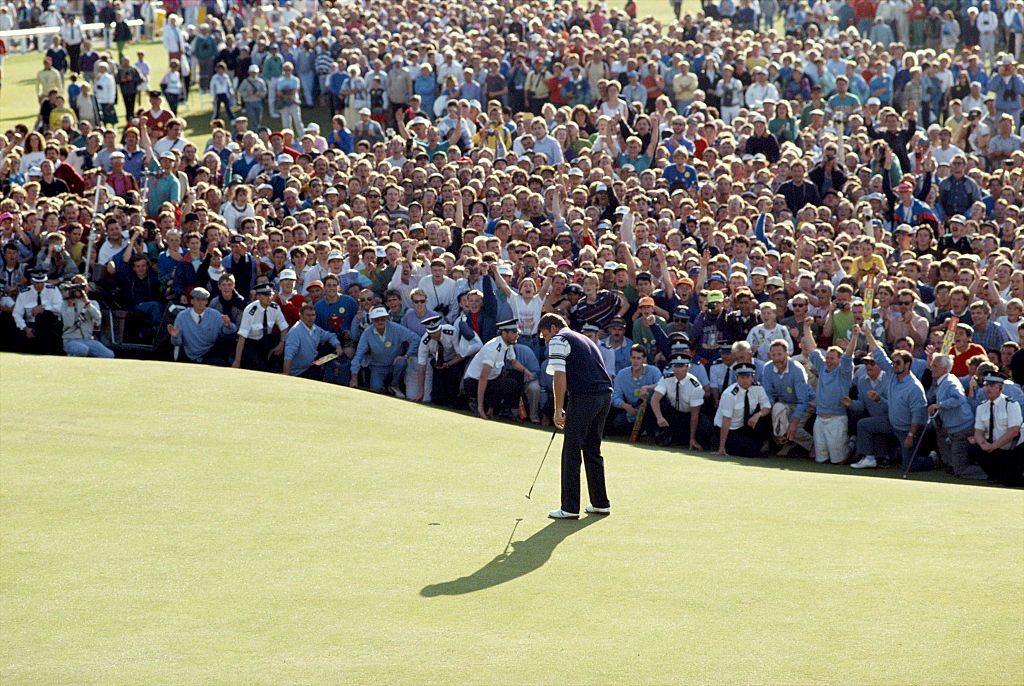 Nick Faldo: The 1990 Open
Nick Faldo put on a golfing clinic around the Old Course at St Andrews to win the 1990 Open. Faldo hit just one bunker during his four rounds and didn't three-putt a single time. He won the title with a score of 18 under par, five shots clear of Mark McNulty and Payne Stewart.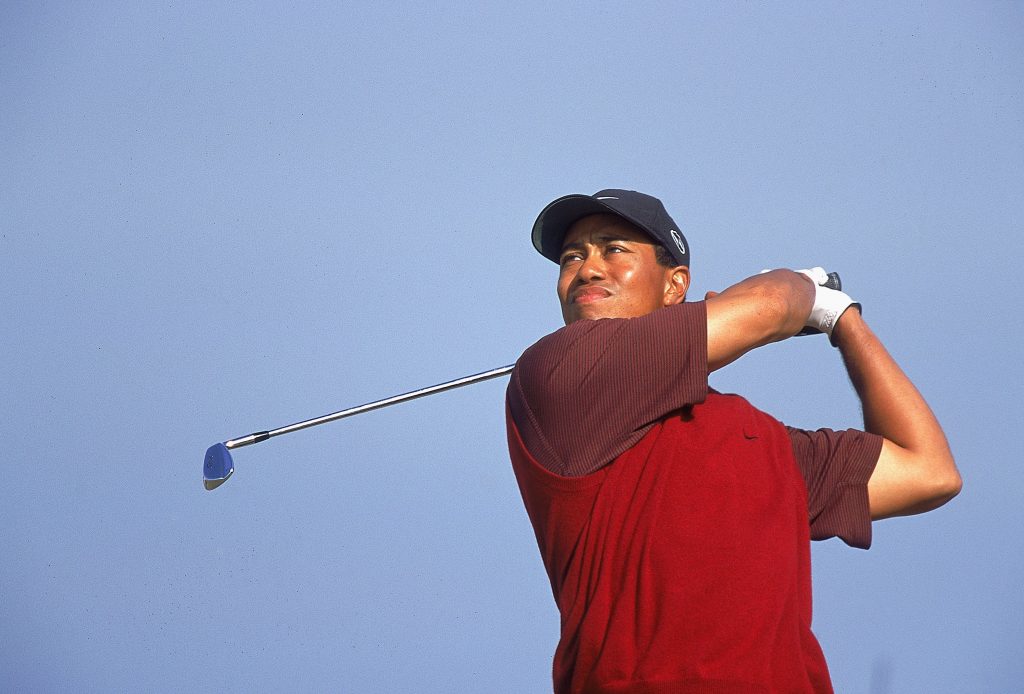 Tiger Woods: The 2000 Open
Tiger Woods' performance at The Open in 2000 was arguably the best by a golfer in any major championship. His 19 under par around the St Andrews Old Course was the lowest score ever shot at a major. He didn't hit a single bunker on all 72 holes as he romped to an eight-shot win.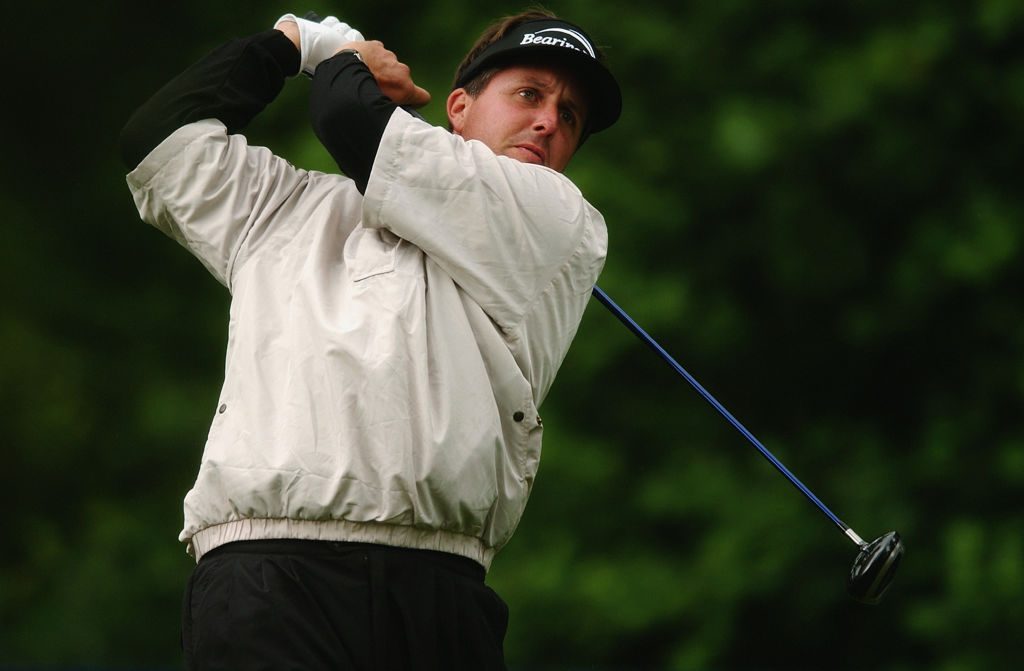 Phil Mickelson: The 2003 Open
Phil Mickelson produced one of the final rounds' of a lifetime to come from behind to win the Open at Muirfield back in 2013. The American star started his final round tied for ninth place, five-shot behind leader Lee Westwood. However, As Westwood faltered, shooting a 73 in his final round, Mickelson played what he called "the best round of his career" to shoot an amazing six-under par 66 to win the tournament by three shots ahead of runner-up Henrik Stenson.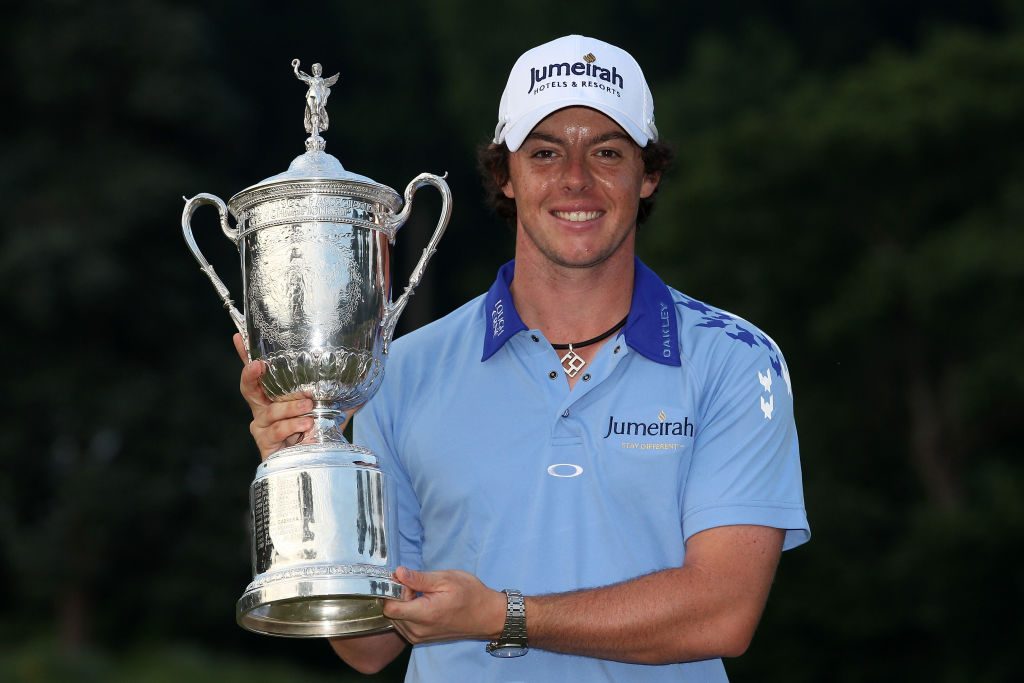 Rory McIlroy: The 2011 U.S. Open
Rory McIlroy became just the fifth player in the history of the famous U.S. Open to shoot all four rounds under par as he won his first-ever major in style. McIlroy blew away the field at Congressional winning by a record eight shots with a score of 16 under par.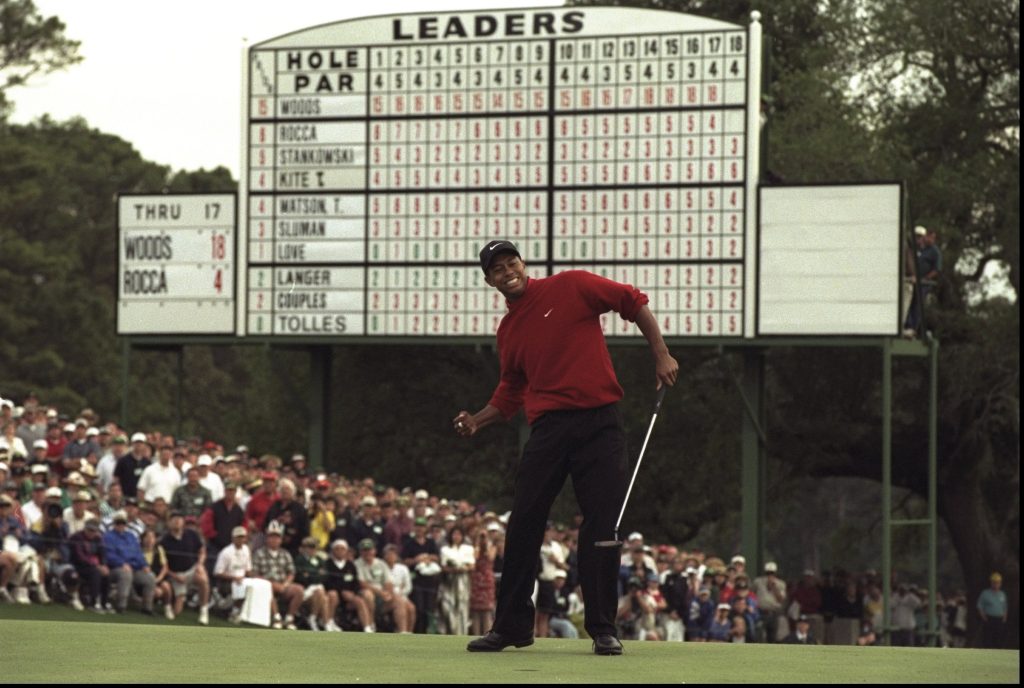 Tiger Woods: The 1997 Masters
Tiger Woods' performance at the 1997 Masters gave a glimpse of what was to come for the emerging superstar. Aged 21, Woods recovered from shooting a 40 on the first nine holes to hit a 30 on the back nine to end his first round on -2. From there, he hit rounds of 66, 65 and 69 to score an incredible 18 under par, winning by an astonishing 12 shots, the biggest winning margin at a major since 1862.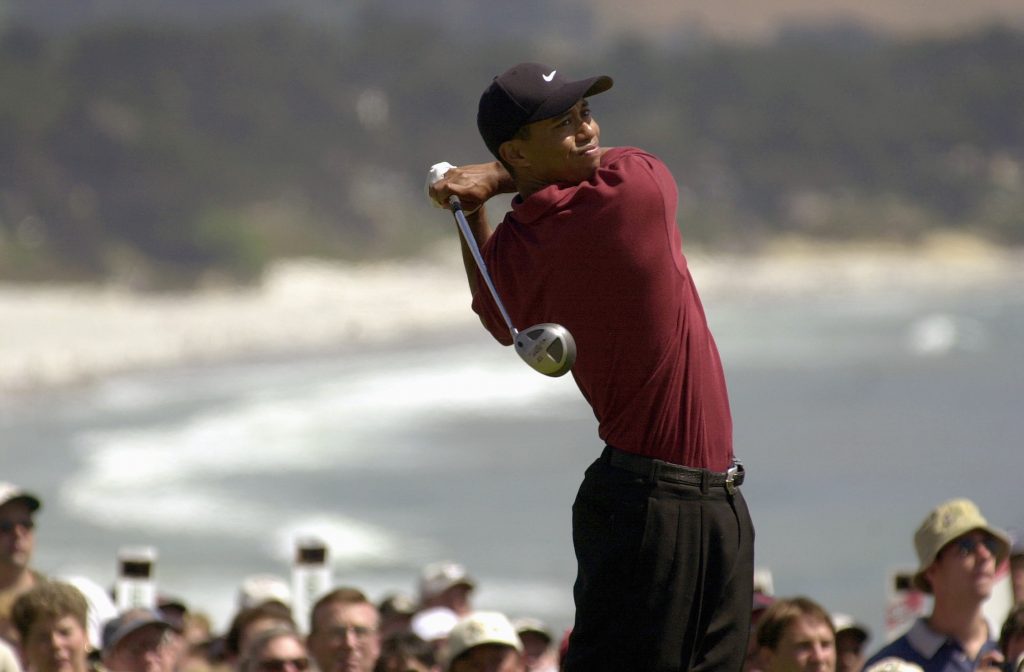 Tiger Woods: The 2000 U.S. Open
Never before had a golfer dominated the field like Tiger Woods did at Pebble Beach back in 2000. Rounds of 65, 69, 71 and 67 saw him end 12 under par, the only player to end the tournament under par. Runners up Ernie Els and Miguel Angel Jimenez finished 15 shots back on three over par.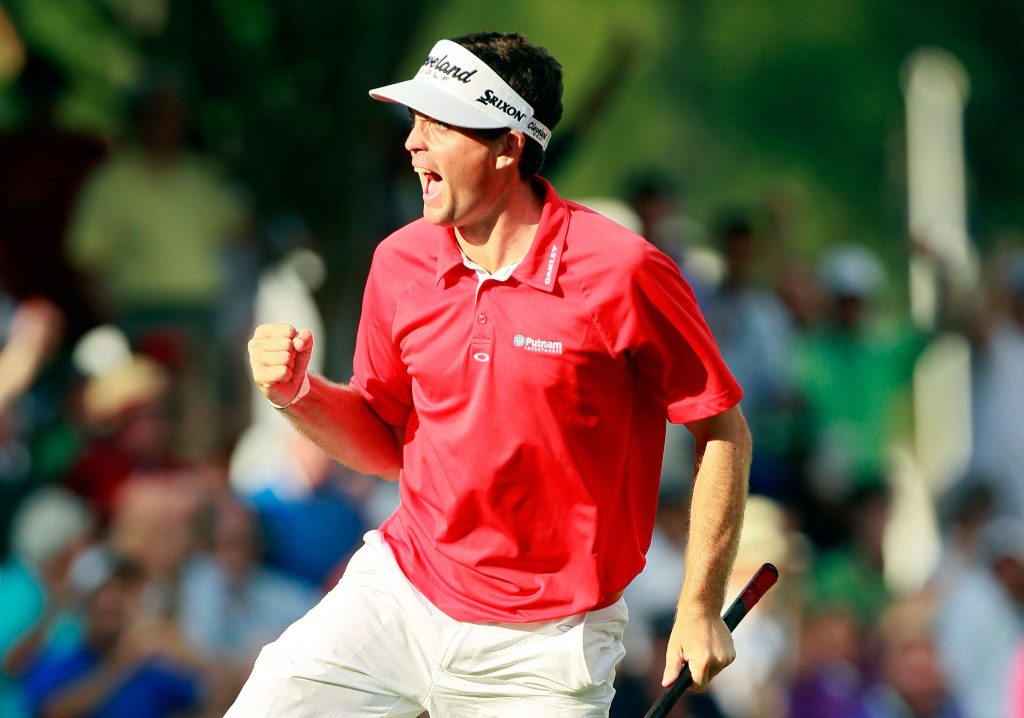 Keegan Bradley: The 2011 PGA Championship
Keegan Bradley had never won a major but he was in contention when he approached the tee at the 15th hole of the Atlanta Athletic Club at the 2011 PGA Championship. His chances looked doomed as he hit a triple bogey, meaning he trailed leader Jason Dufner by five shots. However, Dufner had a bit of a meltdown and bogeyed three of his final four holes. That meant the pair went to a three-hole playoff which Bradley won thanks to a birdie at hole 16.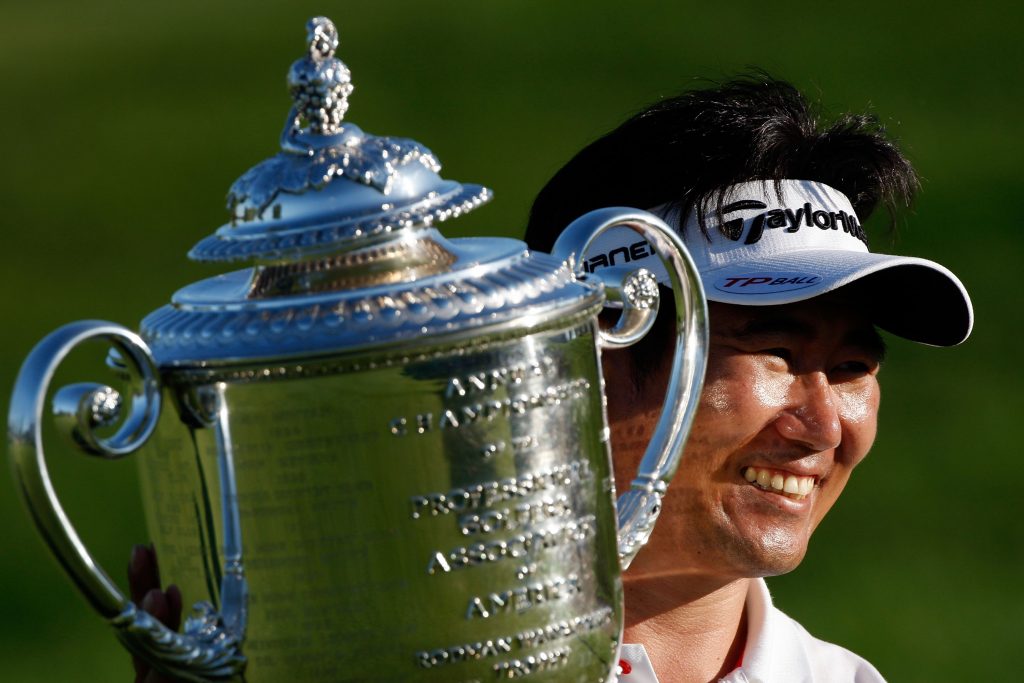 Y.E. Yang: The 2009 PGA Championship
South Korea's Y.E. Yang has only won two PGA events and one of those happens to be a major! When Tiger Woods went into the final round at Hazeltine with a two-shot lead ahead of Yang and Padraig Harrington, many thought it was inevitable that Woods would win another title. However, Wood's putting let him down and Yang took advantage, chipping in for eagle from just off the green on the 14th hole to give him a two-shot lead over Woods and he never gave Tiger a chance to come back, eventually winning by three shots.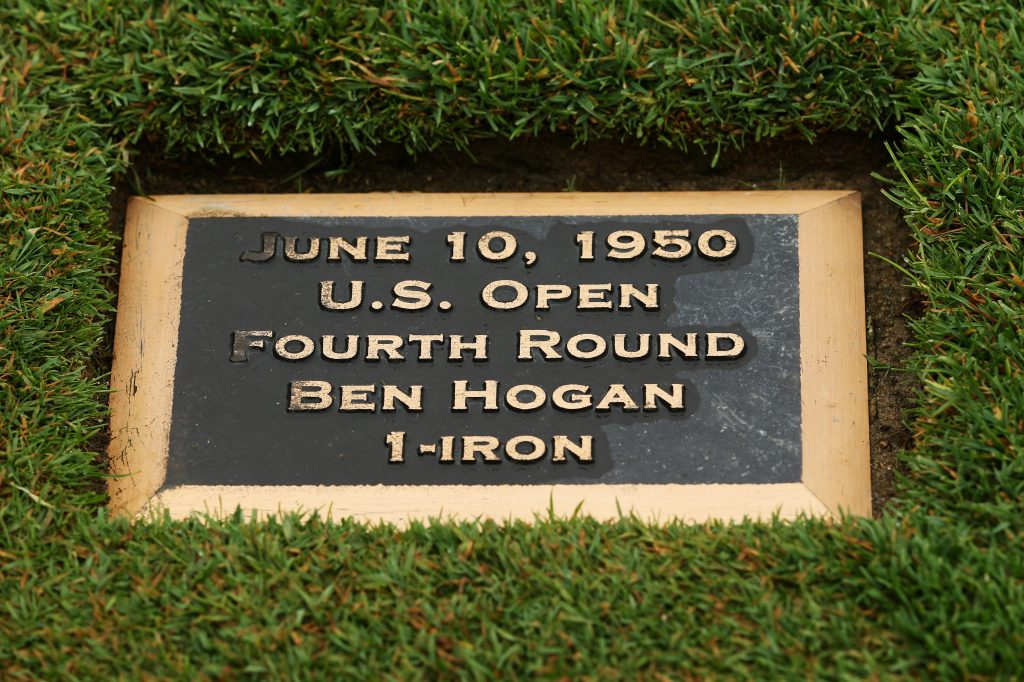 Ben Hogan: The 1950 U.S. Open
Very few golf shots are remembered as fondly as Ben Hogan's 1-iron on the 18th hole at Merion, as he chipped to within 12 feet to set himself up to make a playoff. It was a minor miracle that Hogan was even walking at the time of the event after he'd been involved in a terrible car crash. Not only was he walking, but he was also back playing golf and despite being in excruciating pain, he managed to beat Lloyd Mangrum and George Fazio in a playoff to win the title.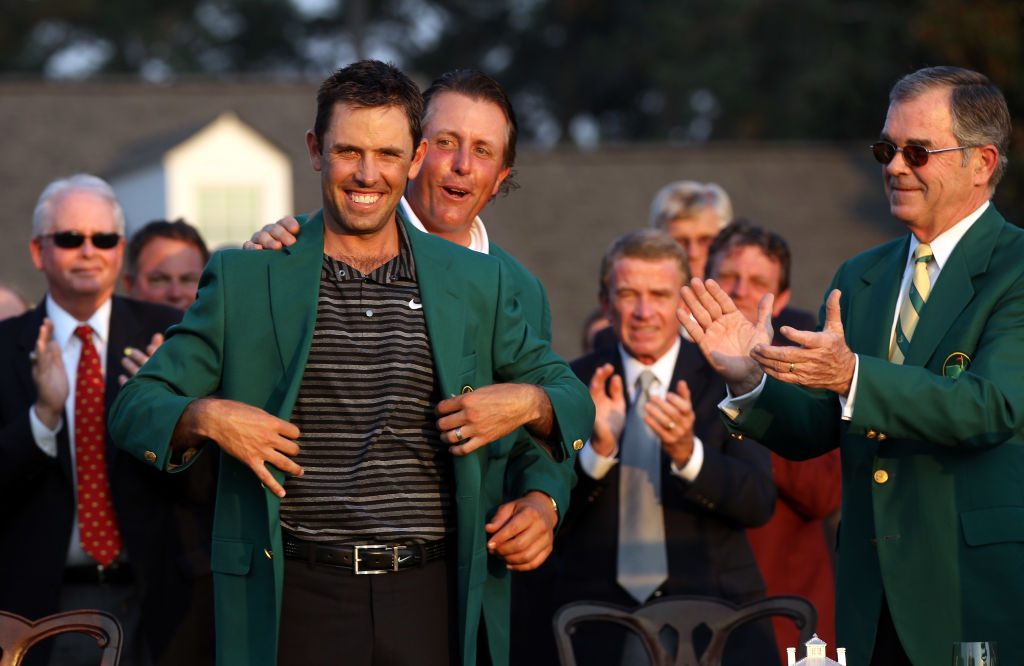 Charl Schwartzel: The 2011 Masters
Charl Schwartzel had the weekend of his life in 2011 to win the 2011 Masters, after one of the tightest and most action-packed Sunday's in the tournament's history. Eight players had at least a share of the lead at one point during the final round. It looked like Rory McIlroy was about to win his first major title but his infamous triple bogey on hole 10 and a double bogey on hole 12 saw him fall out of contention. Schwartzel took advantage, shooting a final round 66 to win the title by two shots ahead of Australian duo Jason Day and Adam Scott.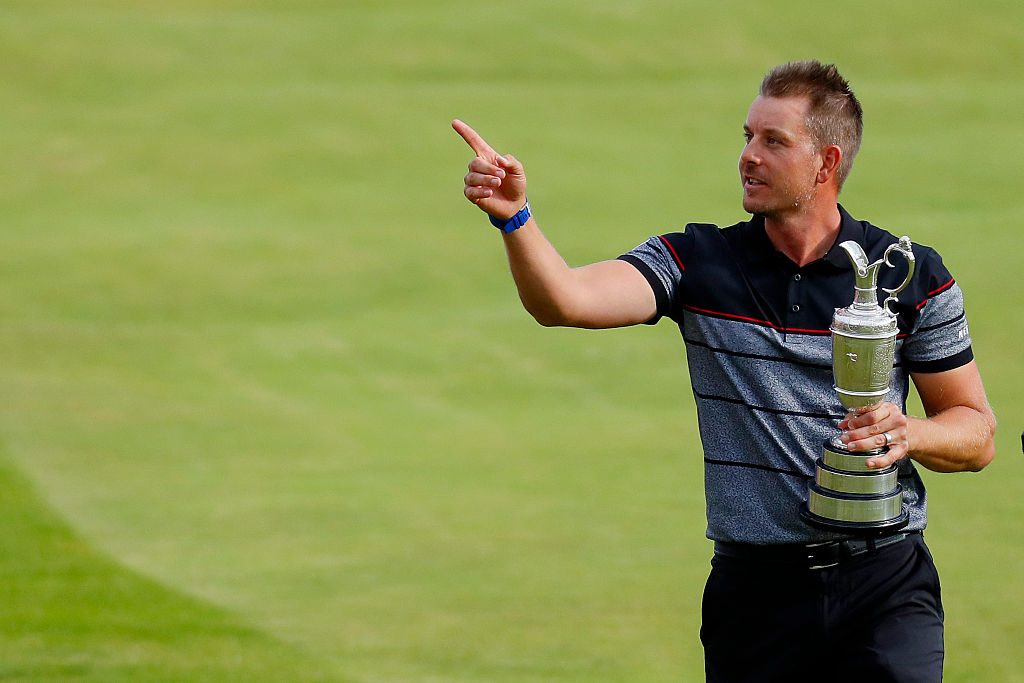 Henrik Stenson: The 2016 Open
Henrik Stenson produced an all-time great performance to win the 2016 Open. The Swede won his first major with rounds of 68, 65, 68 and a stunning 63 to record the first-ever 20 under par score at a major.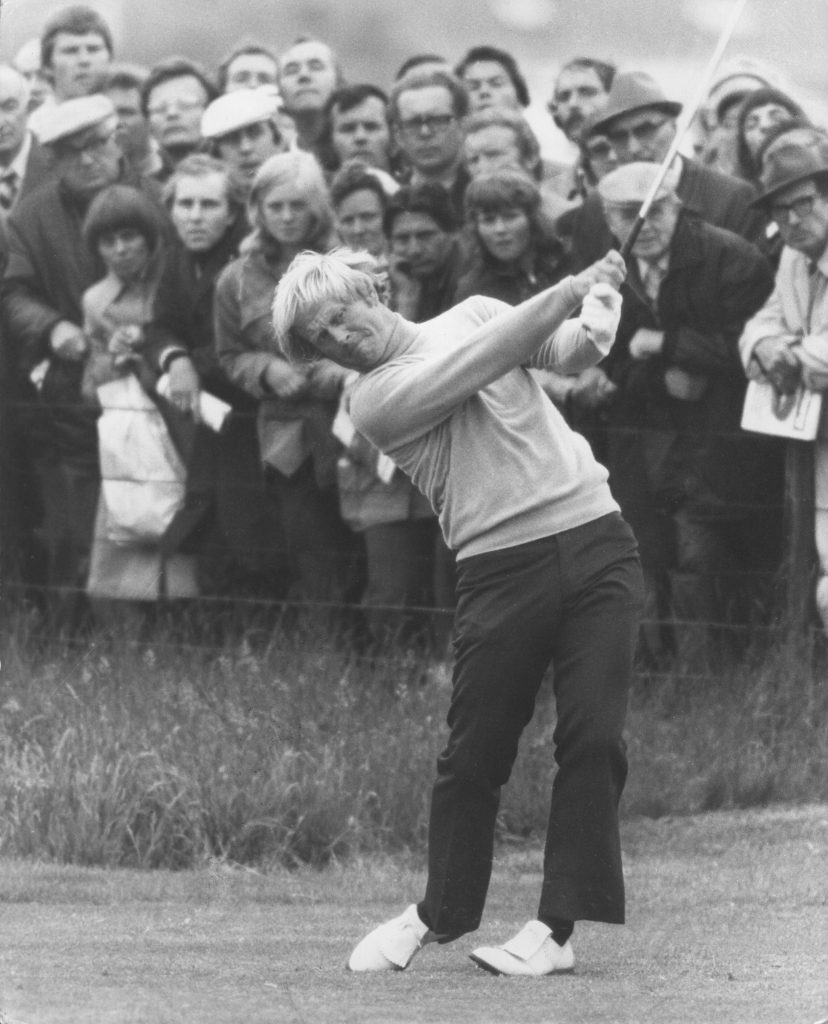 Jack Nicklaus: The 1975 Masters
Jack Nicklaus, Tom Weiskopf and Johnny Miller were, by most people's reckoning, the best three players in the world in 1975 so when all three were bunched at the top of the leaderboard during the closing stages of the Masters, there was plenty of excitement. Nicklaus separated himself from the others by sinking an amazing 40-footer for birdie on hole 16 and he held onto his lead to win the fifth of his six green jackets.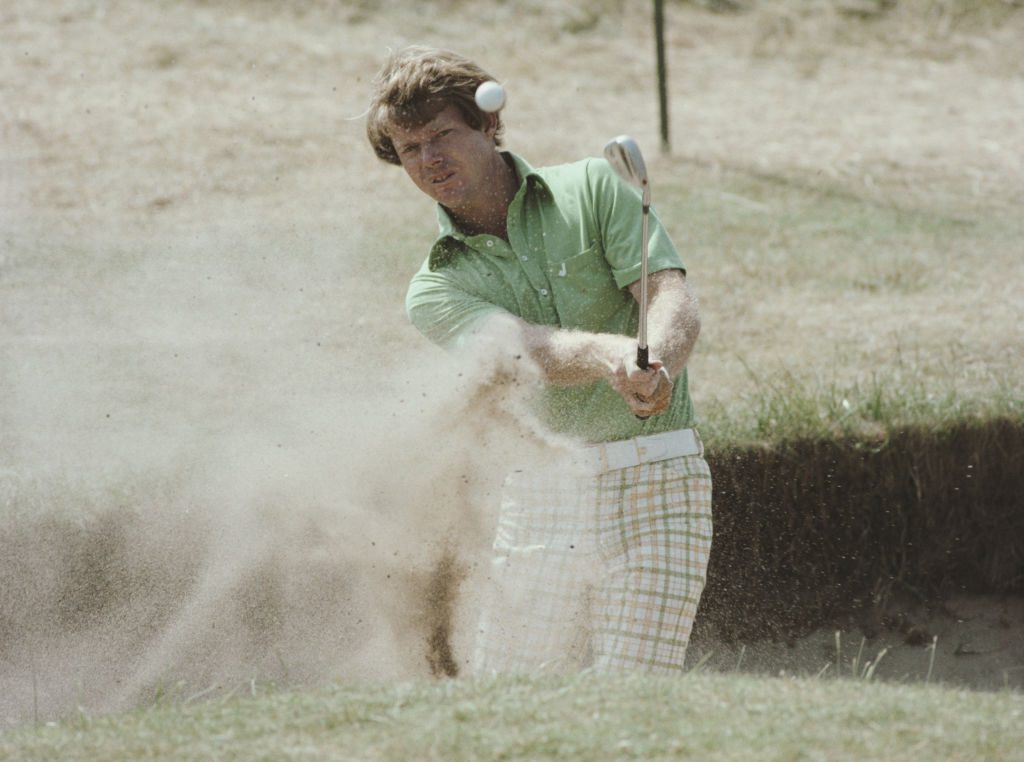 Tom Watson: The 1977 Open
Known as "The Duel in the Sun" Tom Watson and Jack Nicklaus played one of the most famous round duels in golf history at Turnberry in 1977. The duo both hit the exact same scores through three rounds; 68, 70 and 65. They were miles clear of the field as Watson got to the final hole with a one-shot advantage. Nicklaus put pressure on Watson by sinking a 35-footer for birdie, meaning his opponent needed a birdie of his own to win, or a par to force a playoff. Watson responded with a birdie putt of his own to win by one shot, ending an amazing duel.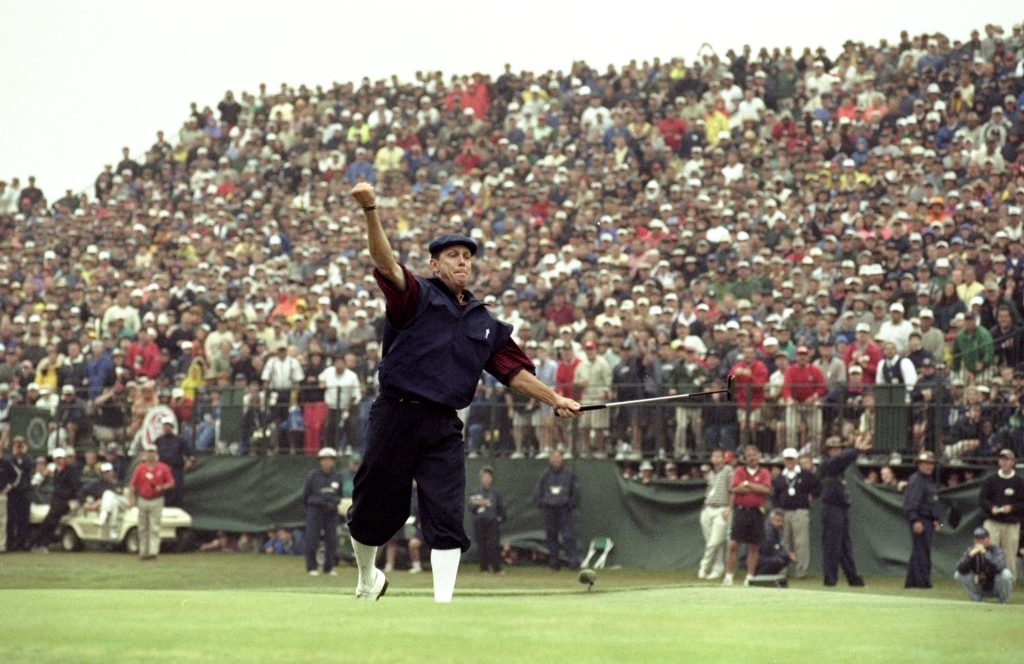 Payne Stewart: The 1999 U.S. Open
The late Payne Stewart and Phil Mickelson put on a great show during the final round of the 1999 U.S. Open at Pinehurst. In terrible conditions, and with Mickelson waiting on a call as his wife was set to give birth, the pair went back and forth all day. A birdie at 17 gave Stewart a one-shot lead going to the last hole, but a poor drive sent him into the rough. However, he recovered and ended up needing to sink a 15-foot putt to win, and he did just that. Stewart, unfortunately, died in a plane crash just four months later and he has been honoured with a statue at Pinehurst's 18th green to commemorate his famous win.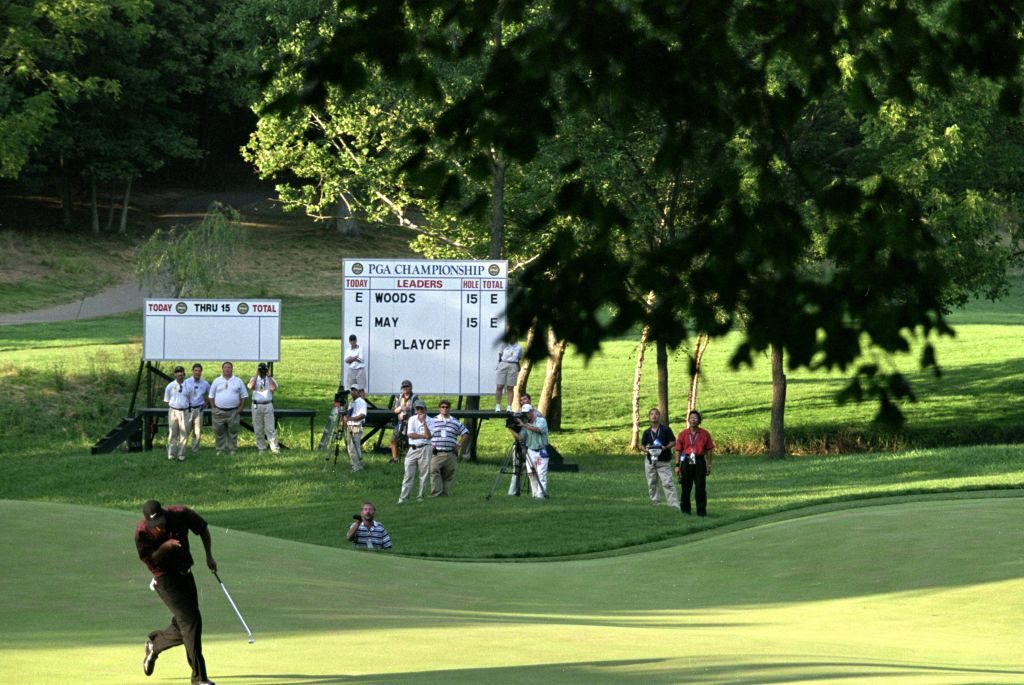 Tiger Woods: The 2000 PGA Championship
Tiger Woods was looking for major number three as part of his 'Tiger Slam' at the 2000 PGA Championship. He won the even but he was made to work so hard for it. Bob May, who had never won a PGA event, and Woods both shot amazing final rounds to get to hole 18 tied for the lead. May sunk a putt for birdie from the fringe, meaning Woods had to hole from seven yards to force a playoff. He did just that. Then on the first of three extra holes, May's incredible chip shot to within inches of the hole to helped him save par but Tiger responded with one of his most memorable shots. Woods sunk a 25-footer for birdie, a shot that he famously ran after and grabbed out of the cup. The pair both hit par on the next two holes, meaning Woods took home the trophy.
---